Blog
February 12, 2021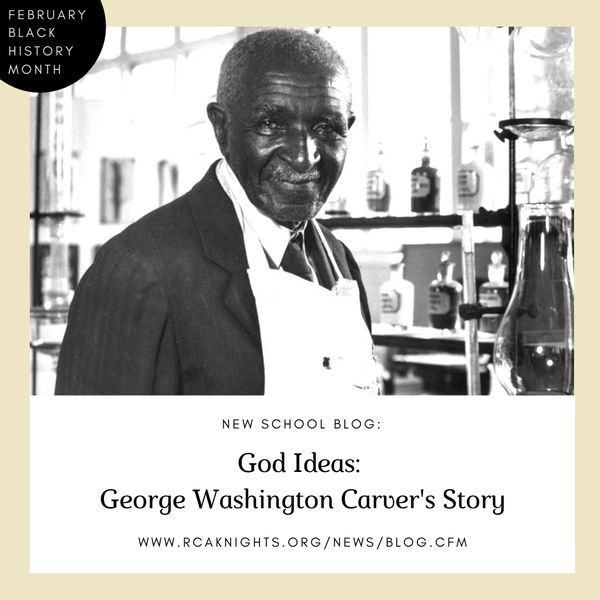 History gives us the ability to stop and remember significant past events that have shaped the world in which we live. This is why every year the month of February is designated as Black History Month. In 1926, Black History Month was initiated to raise awareness and acknowledge the accomplishments and influential experiences of black men and women. Black history is not merely the history of African Americans; it is our history as the American people.
One of my first exposures to the accomplishments and influential experiences of Black Americans was in fourth-grade. My fourth-grade teacher's name was Mr. Orr. He was a very tall man who towered over his 10-year-old students, but he spoke with a love and sincerity that made him seem like an oversized teddy-bear that you might win at the skating rink.
Mr. Orr was a great teacher who not only taught us the facts, but also challenged us to love learning, think critically, find answers for ourselves, and help our peers. He was tasked with teaching us Alabama History during our social studies class time. Mr. Orr assigned Alabama History projects in the form of book reports and visual posters. He allowed us to choose the subject of our projects from a list of famous Alabamians, and then gave us the opportunity to teach our classmates about everything we had learned while doing research. Several Black Alabamians were included on the list like: Rosa Parks, Civil Rights Activist; General "Chappie" James, America's first four-star Black General; WC Handy, the Father of the Blues; Jesse Owens, world-record-breaking track and field athlete; and George Washington Carver, a professor and scientist at Tuskegee University.
George Washington Carver, though not a native Alabamian, taught and studied at the famous Tuskegee University, a historically Black college in Alabama. I was so fascinated with his research and development for the many uses of peanuts, but what I never learned about was Carver's faith in God and the role his prayer life played in his scientific research until last year when I read Mark Batterson's book Draw the Circle. In the book, Batterson shares many inspiring stories of God's answers to prayer. This is George Washington Carver's story from Draw the Circle:
George Washington Carver is considered one of the greatest scientific minds of the twentieth century. Around the turn of the twentieth century, the agricultural economy of the South was suffering as the boll weevil devastated cotton crops. The soil was being depleted of nutrients because farmers planted cotton year in and year out. It was George Washington Carver who introduced the concept of crop rotation. He encouraged farmers to plant peanuts, and they did. The strategy revived the soil, but farmers were frustrated because there was no market for peanuts. Their abundant peanut crop rotted in warehouses. When they complained to Carver, he did what he had always done. Carver prayed about it.
Carver routinely got up at 4:00 a.m., walked through the woods, and asked God to reveal the mysteries of nature. He circled Job 12:7-8: Ask the animals, and they will teach you, or the birds of the air, and they will teach you; or speak to the earth, and it will teach you.
Carver literally asked God to reveal the mysteries of nature. And God did.
In Carver's own words:
I said, "Lord, why did you make the universe?"
The Lord replied, "Ask for something more in proportion to that little mind of yours."
"Then why did you make the earth, Lord?" I asked.
"Your little mind still wants to know far too much," replied God.
"Why did you make man, Lord?" I asked.
"Far too much. Far too much. Ask again," replied God.
"Explain to me why you made plants, Lord," I asked.
"Your little mind still wants to know far too much."
So I meekly asked, "Lord, why did you make the peanut?"
And the Lord said, "For the modest proportions of your mind, I will grant you the mystery of the peanut. Take it inside your laboratory and separate it into water, fats, oils, gums, resins, sugars, starches and amino acids. Then recombine these under my three laws of compatibility, temperature and pressure. Then you will know why I made the peanut."
On January 20, 1921, George Washington Carver testified before the United States House of Representatives Ways and Means Committee on behalf of the United Peanut Association of America. The chairman, Joseph Fordney of Michigan, told him he had ten minutes. An hour and forty minutes later, the committee told George Washington Carver he could come back anytime he wanted. Carver mesmerized the committee by demonstrating dozens of uses for the peanut. In the end, Carver discovered more than three hundred uses for the peanut. Or maybe more accurately, the Lord revealed more than three hundred uses. They included everything from glue, to shaving cream, to soap, to insecticide, to cosmetics, to wood stains, to fertilizer, and linoleum.
So the next time you shave or put on makeup, the next time you stain the deck or fertilize your garden, the next time you enjoy a good old-fashioned PBJ, remember that all of those things trace back to a man who had a habit of prayer at 4 AM. They weren't good ideas. They were God ideas.