Appalachia 2019
Location: Sneedville, TN
Dates: November 22-25 (Thanksgiving Break)
Team leaders: Angela Steelman; Travis & Whitney Creasy
Host partner: Run 4 Water
Team size: 15-20
Cost: $300
Hancock County in upper northeast Tennessee is one of the poorest regions in the state of Tennessee with one of the lowest per capita incomes of any city in the United States. An astounding 36% of the population live below the poverty line. In this small mountain community jobs are hard to come by. Many residents don't even have access to clean water. Run4Water has been ministering to the needs of Sneedville since 2010.
Our mission will be to:
Partner with non-profit Run4Water, who has a long-standing presence in the community
Establish a relationship with the community & identify needs
Provide Thanksgiving meals to families
Possibly engage in minor home repair, or the installation of Clean Water facilities for families.
Our accommodations will be in a chalet nearby to Sneedville that sleeps 30+. We will be partnering with a group from Friendship Christian School in Lebanon, TN.
Click HERE to learn more about Run4Water does in Sneedville and around the world!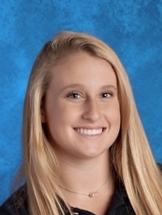 I personally really loved and enjoyed the Sneedville trip. I grew closer with my fellow RCA friends as well as the adult leaders on the trip. "I really enjoyed going out and doing hands on work for multiple families and seeing their thankfulness and willingness to help or give us something if we needed it. The place I mostly saw Christ was definitely in the people we were doing the work for. My favorite memories on the trip were getting to just hang out every night at the house with everyone and just hang out and talk. And I would most definitely want to go back to Sneedville!"
- Libby Wright
Junior