RCA Missions
RCA Missions is equipping students to participate in the mission of God for the world by providing them with opportunities and
experiences in missional living at home, domestically & abroad.
"As the Father has sent me... I am sending you."
- Jesus (John 20:21)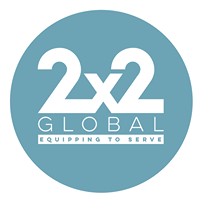 ABOUT 2x2
---
2×2 Global partners with private Christian colleges and high schools to equip them to build a long-term, sustainable missions program. Our desire is to intentionally create a culture of service and missions that not only deepens relationships within that school community, but also has a global impact in the locations in which they serve.
We are looking forward to another great year of mission experiences around the globe! Last year we were able to involve over 50 students, staff & alumni in 3 different trips all over the country. This year we are looking to expand upon that and do even more. As we continue to build a culture of service in our community, nation and the world, we seek God's blessings and share with others the abundant life we have in Jesus!
- Jim Black
Director of Missions