RCA Missions Blog
Sneedville 2019
November 15, 2019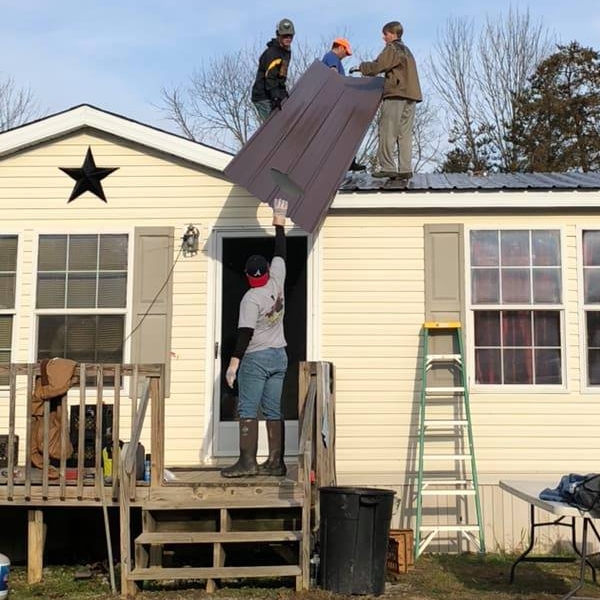 Riverside Christian Academy's theme verse last school year was John 20:21, "As the Father has sent me… I am sending you."
"This verse means so much to our student body as we go to spread God's love to everyone we come in contact with," said Bethany McGee, an RCA Senior who participated in two mission school-sponsored mission trips last school year and is planning to participate in three trips this school year.
The RCA Family is excited to launch the first mission team of the 2019-2020 school year. The team will leave on November 22 to travel to Sneedville, TN for the school's second mission trip to this location. Sneedville was the first trip put together by RCA Missions; Sneedville is in Hancock County, which is one of the poorest counties in Tennessee. The mission team will be staying three nights and is partnering with a group from Friendship Christian School for the second year. Eight students and alumni are returning for this trip. The team will be helping many families this year, including some of the families that the group helped on last year's trip.
"We are excited to be able to strengthen our relationship with the people in the community," said Bethany. She participated in the Sneedville trip last year and is returning for the trip this year.
The team will be working on many projects this year; including: underpinning an addition on a trailer, installing a new roof, cleaning a yard, and doing some minor home repairs. The largest project the Sneedville team will participate in is delivering Thanksgiving meals to families in need. In total, the team will be helping almost fifty families in Sneedville. Our mission is to spread the hope that is found in the Gospel to the people we meet.