RCA Missions Blog
Archive for the "Appalachia" Category
December 02, 2019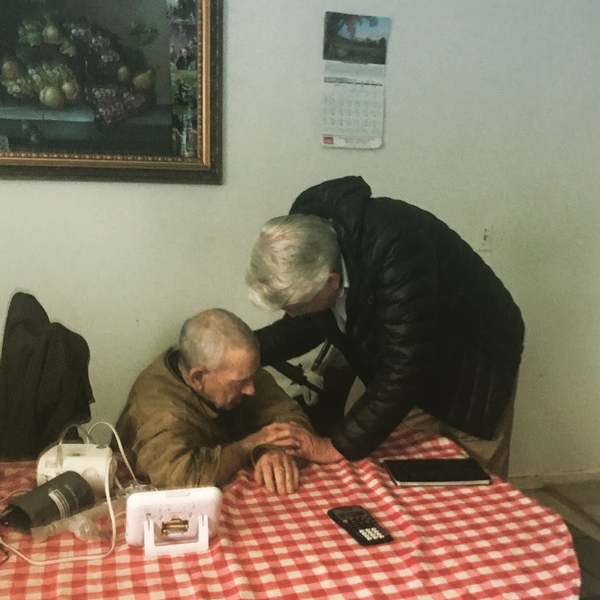 RCA Missions team to Sneedville, TN returned safely and ahead of schedule last Sunday evening, November 23rd. Not scheduled to arrive home until Monday, the team of 22 students, faculty and friends had accomplished all that they had set out to do despite the rain and cold weather and, so elected to drive home that evening instead of waiting till the following day. When they pulled into the school parking lot around 9:30pm, they were tired but thrilled with what God had allowed them to be a part of in Appalachia!
Teaming with 22 from Friendship Christian (Lebanon, TN), they delivered food for Thanksgiving meals to 47 families in and around the community of Sneedville. In addition they:
trimmed a tree; cleaned & repaired a shed roof & gutters and re-set the catchment barrel at one home.
Built a portch ralil & replaced boards at another
repaired a deck & added a rail
repaired a living room wall & patched sheet rock
repaired plumbing in two homes
replaced an electircla switch, repaired a garage door, installed a new stove & hauled off the old one
underpinned a home addition and added an access panel to the crawl space
Cleaned the yard of one family in difficult circumstances
removed and replaced half of a roof on one home; The weather did not cooperate, but the homeowner was left with materials to complete the job with the assurance from his nephew that he'd have some help!
Delivered diapers & toys to a family with 18 month old twins and a newborn
Delivered Christmas gifts to a family with seven adopted children
Worshipped in three homes on Sunday morning with families
What an amazing experience! Over the next several weeks, we will be asking students to share some of their experiences and how they saw God working through this trip. We thank all of the many supporters & parents who helped make it possible for these students (& friends) to participate and be blessed so abundantly by those we served.
November 15, 2019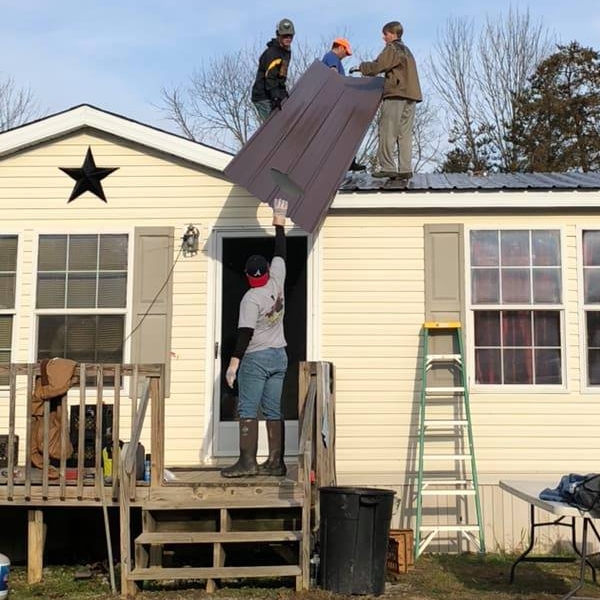 Riverside Christian Academy's theme verse last school year was John 20:21, "As the Father has sent me… I am sending you."
"This verse means so much to our student body as we go to spread God's love to everyone we come in contact with," said Bethany McGee, an RCA Senior who participated in two mission school-sponsored mission trips last school year and is planning to participate in three trips this school year.
The RCA Family is excited to launch the first mission team of the 2019-2020 school year. The team will leave on November 22 to travel to Sneedville, TN for the school's second mission trip to this location. Sneedville was the first trip put together by RCA Missions; Sneedville is in Hancock County, which is one of the poorest counties in Tennessee. The mission team will be staying three nights and is partnering with a group from Friendship Christian School for the second year. Eight students and alumni are returning for this trip. The team will be helping many families this year, including some of the families that the group helped on last year's trip.
"We are excited to be able to strengthen our relationship with the people in the community," said Bethany. She participated in the Sneedville trip last year and is returning for the trip this year.
The team will be working on many projects this year; including: underpinning an addition on a trailer, installing a new roof, cleaning a yard, and doing some minor home repairs. The largest project the Sneedville team will participate in is delivering Thanksgiving meals to families in need. In total, the team will be helping almost fifty families in Sneedville. Our mission is to spread the hope that is found in the Gospel to the people we meet.
All Posts
Categories